27 juin : chante avec moi.....
Event date
Start time
12:15 (pm)
Event description

« Au programme ? »
Eh bien, que du beau !
C'est parti ! :
Opéra Déconfiné : "Ouvrez vos fenêtres, vous êtes à l'opéra !"
27 JUIN : CHANTE AVEC MOI
Opéra Déconfiné, une opération de sensibilisation
"Opéra Déconfiné" est un programme de démocratisation de l'art lyrique rendue possible grâce au Département.
Il permet d'amener sous les fenêtres des habitants les plus isolés et les publics éloignés de la culture, l'art lyrique à travers des thématiques actuelles et une approche accessible.
Initié par le Collectif des artistes lyriques & musiciens pour la solidarité (CALMS) qui fédère plus de 300 artistes lyriques professionnels, l'Opera Déconfiné permet de tisser un lien fort de rencontres et de partage grâce à la récurrence des rendez-vous qui s'étalent de façon hebdomadaire sur 9 semaines.
L'Opéra Déconfiné aborde des thématiques telles que :
Le programme de l'opération
Chaque mardi, quatre "mini concerts" de 15 minutes dans quatre lieux du territoire grassois :
12h15 : foyer-restaurant de la Rotonde à Grasse ;
14h30 : place du Lieutenant Georges-Morel à Grasse ;
15h30 : collège Saint-Hilaire à Grasse ;
16h45 : kiosque du Cour Honoré-Cresp à Grasse.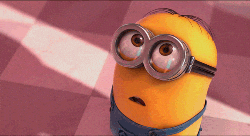 27 JUIN : CHANTE AVEC MOI
artistes : Jennifer Pellagaud/ Mikhaël Piccone / Sophie Brisso
EN ATTENDANT :
Nous sommes un peu tous des héros au quotidien...

Multiple registration possible?
Maximum slots available
YesEx: John (+2)
30
Exact address
meeting location
To know the exact rendez-vous point, log in!
To know the exact rendez-vous point, log in!

List of registered members
(5/30 , available: 25)