Event date
Start time
6:00 (pm)
Event description

Antigone
Tragicommedia dell'A
rte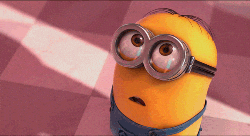 mardi 27 juin à 18h
A propos du spectacle...
Il s'agit d'une œuvre originale, librement inspirée d'«Antigone» de Sophocle et « Les Sept contre Thèbes » d'Eschyle. La pièce raconte l'épopée de la famille d'Œdipe, illustrée par des personnages pittoresques, portant des masques, à la manière de la Commedia dell'Arte. Combats, pantomimes, chants et danses originaires d'Europe et d'Orient enrichissent cette pièce de théâtre visant à divertir, instruire et faire réfléchir sur le drame d'Antigone, qui cherche à faire triompher la raison du cœur sur la déraison de la cruauté. On rit des personnages représentant le petit peuple de la ville de Thèbes et de la stupidité de ceux représentant "les grands de ce monde". "Antigone et les Sept contre Thèbes" est un spectacle pour tous, un classique revisité de façon tragi-comique qui fera revivre l'un des mythes les plus connus du monde du théâtre et de l'humanité.
EN ATTENDANT :
Nous sommes un peu tous des héros au quotidien...
Multiple registration possible?
Maximum slots available
YesEx: John (+2)
7
Exact address
meeting location
To know the exact rendez-vous point, log in!
To know the exact rendez-vous point, log in!

List of registered members
(7/7 , available: 0)