Event date
Start time
7:00 (pm)
Event description

« Au programme ? »
Eh bien, que du beau !
C'est parti ! :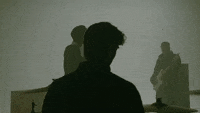 Mercredi 31 mai
Nadia Scailet
&
Sophie Desvergnes :
Sky Travelling Song
Jazz
Nadia Scaillet, chanteuse et Sophie Desvergnes, contre bassiste vous proposent une soirée jazz blues et des compositions de leur dernier album "Travelling song".
Bonnes vibrations et originalité garanties !
EN ATTENDANT
🥾Randonnée entre marais et bocages.
Le Comité départemental de la randonnée a présenté à Picauville (Manche) un nouveau parcours de randonnée, long de 50 km qui va permettre de faire le tour complet de la presqu'île du Cotentin.
Un nouveau parcours de 260 km réalisables en 15 jours et qui donne à parcourir tous les milieux et espaces de ce territoire, notamment les marais et les bocages.
L'objectif est de découvrir la richesse des milieux de ce territoire et d'apprendre à les préserver.
Multiple registration possible?
Maximum slots available
YesEx: John (+2)
12
Exact address
meeting location
To know the exact rendez-vous point, log in!
To know the exact rendez-vous point, log in!

List of registered members
(11/12 , available: 1)